XS Split Case Pump
Product Detail
Product Tags
XS Split Case Pump Description
XS type pump is a new generation of high performance single-stage double-suction centrifugal split pumps. They are mainly used in delivering liquids of the water plant, airconditioner circulation water, heating pipe network system, building water supply, irrigation and drainage of pump stations, power plants, industrial water supply system, fire protection, ships industry and mine. It is a new substitute of SH, S, SA, SLA and SAP.
XS Split Case Pump Structure Feature
1. Choosing import brand bearing, and other parts material chosen by customer, make the pump suitable for any operation condition and reduce the maintenance cost significantly.
2. Type XS pump can be vertically or horizontally mounted according to different working condition, with mechanical seals or packing seals.
3. Unique design of high temperature form: using middle support, thickening the pump casing, using cooling seals and oil lubrication bearing, make XS pump suitable for working at 200℃ , especially for suppling heating net system.
4. It is rapid and simple to assemble and dismount the rotor parts due to using elastic prestress assembling.
5. With industrial design, the outline of XS is clear and beautiful in line with modern aesthetics.
6. The same rotor of type XS pumps can be operated in reverse direction to avoid damage to the pumps by water hammer.
7. The NPSHr of type XS pumps are 1-3 meters lower than the same type split pumps which reduced the foundation costs and extend the using life.
8. The pipelines arrangement of type XS pump looks simple and beautiful due to inlet and outlet at the same line.
9. It is not necessary to adjust mechanical seals, so it is very easy and simple to replace them.
10. The efficiency of XS pumps are 2%~3% higher than the same type pumps due to adopting advanced hydraulic model and thus reduce the operating costs significantly.
11. It is unnecessary to make adjustment to any clearance when assembling.
12. Type XS pumps work stably with less noise and vibration, may be properly work at raising speed due to short spacing between both side supports, thus they can be widely used.
XS Split Case PumpTechnical Data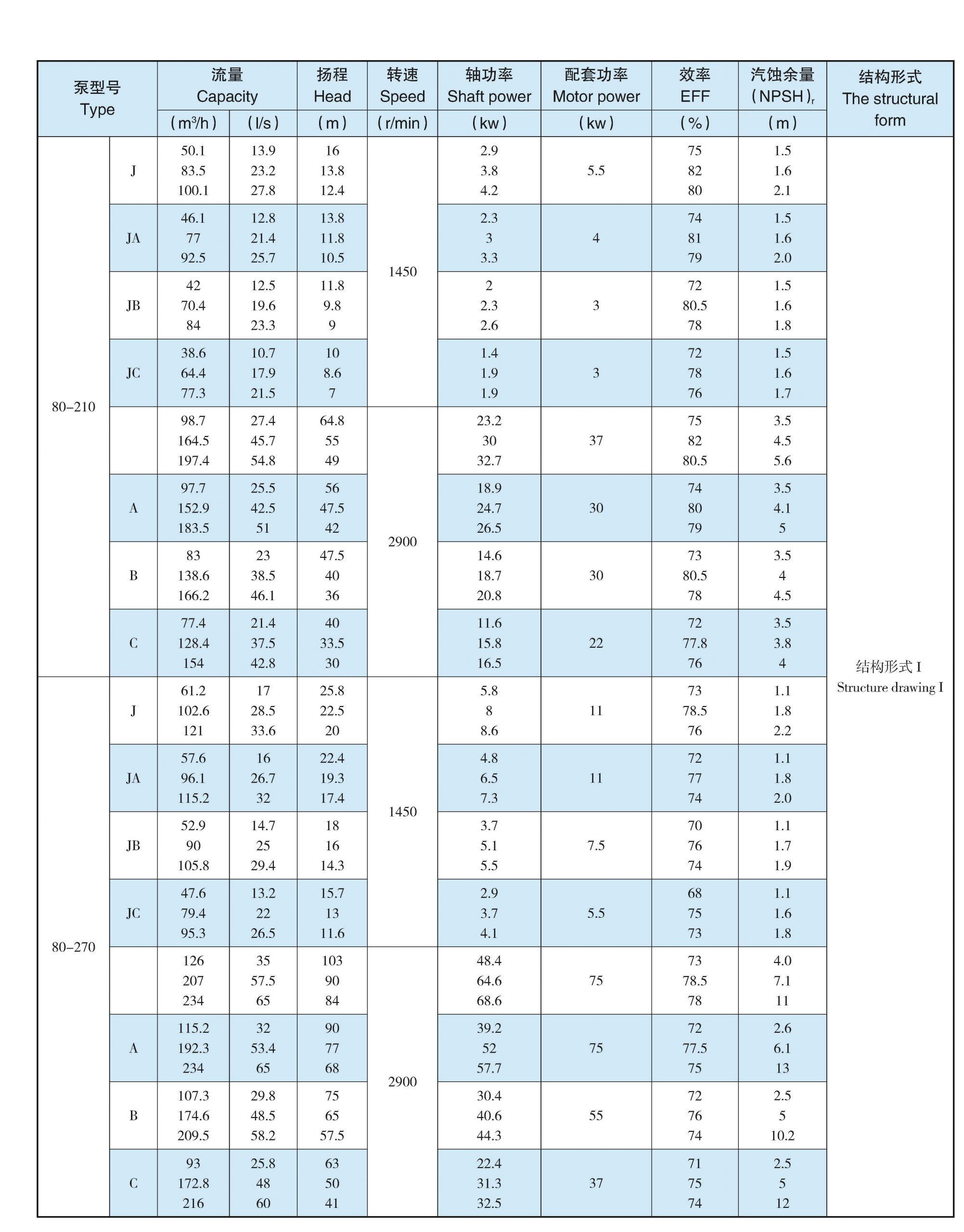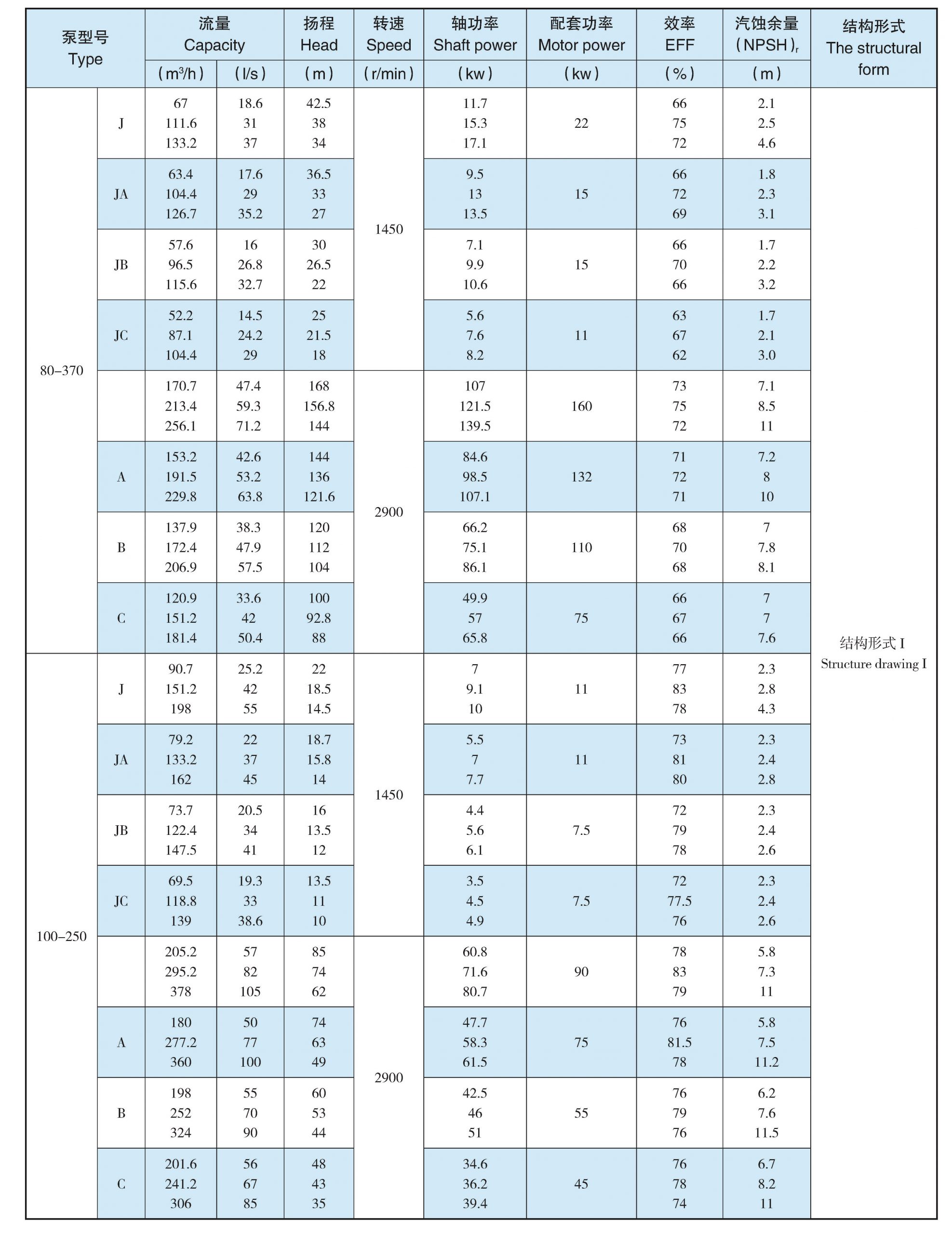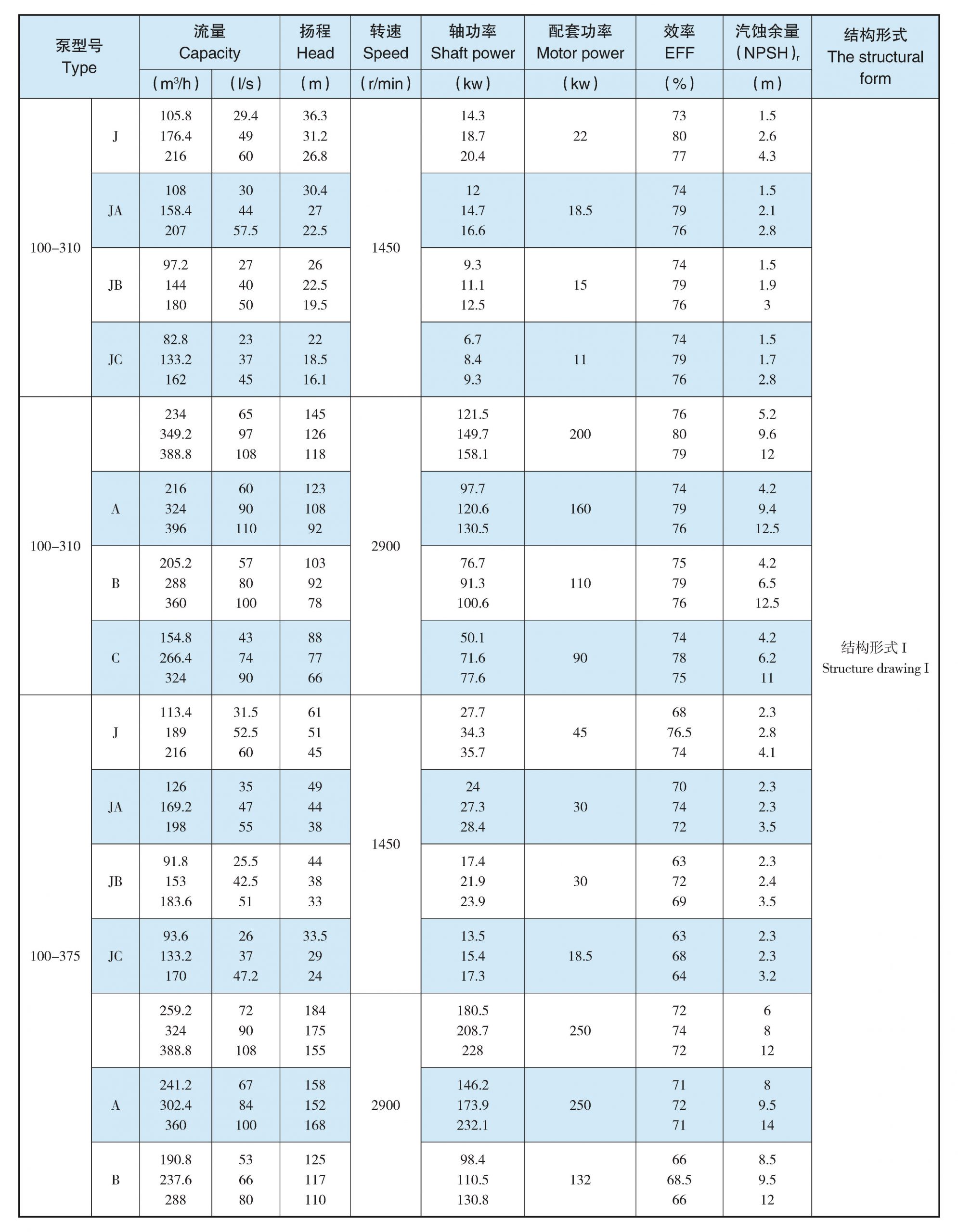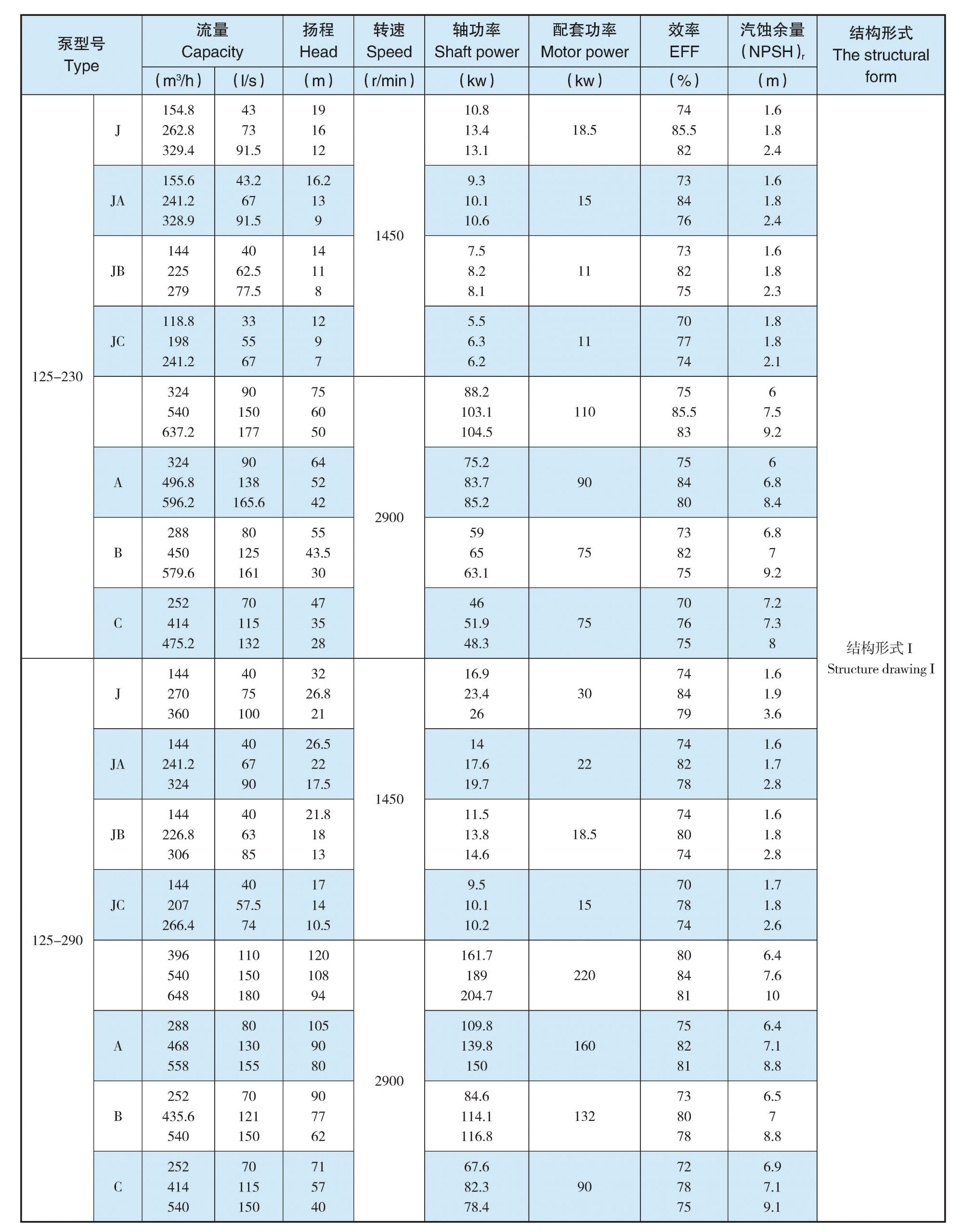 ---
Previous:
MS Split Case Pump
Next:
OS Split Case Pump
---
Write your message here and send it to us