22KW 30HP Submersible borehole pump, suitable for pumping clean water. This pump carries drinking water approval. The pump is fitted with a 22 kW motor with sand shield, mechanical shaft seal, water-lubricated journal bearings and a volume compensating diaphragm. The motor is a canned type submersible motor offering good mechanical stability and high efficiency. Suitable for temperatures up to 40 °C. The motor is for direct-on-line starting (DOL). Suitable for use with clean water with a sand content of no more than 100 g/m3.
22KW 30HP Submersible Borehole Pump Application
Because of their high efficiency and reliability, they are suitable for use in civil, agricultural and industrial applications such as the distribution of water in combination with pressure tanks, for irrigation and for pressure boosting in fire-fighting sets, etc.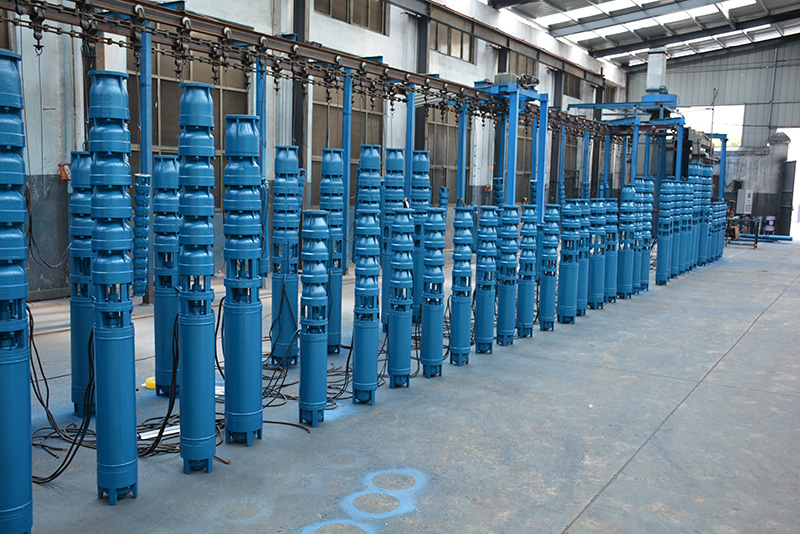 22KW 30HP 90M3/H 60M Head Deep Well Submersible Pump Data
200QJ90-60-22kw, the details as bellows:
Type: 200QJ90-60-22KW
Power: 22kw 30HP
Head: 60m
Flow: 90m3/h
Pump outdiameter: 184mm
Material: cast iron
Max. Immersion depth: 200m
Protection: IP68
Insulation: Class F
Standard installation position: vertical and horizontal
22KW 30HP 90M3/H 60M Head Deep Well Submersible Pump Manufacturer
Find Submersible Well Pumps meeting your exact specifications. Shenlong Pump Service has trained professionals with decades of experience. Our professionals will help you select the correct submersible well pump for your residential, commercial or agricultural well. Shenlong knows pumps and pump manufacturers. Whether your water is deep, sandy, hot, or full of minerals; we can help you choose the pump best suited for your application. Our team will ensure you get the pump that will last the longest, work the most efficiently and be installed in a manner that represents the highest industry standards!
If you have additional questions about 22KW 30HP 90M3/H 60M Head Deep Well Submersible Pump, you'd like our to address, please contact us!
---
Post time: 2022-02-11
---