355kw horizontal centrifugal pump used in sewage of dry-dock data
fluid: salt water
motor: 380 v – 50 hz
flow: 4379 m3/h, max.
manometric height: 25 m
suction height: 5/7 m
body material: cast iron
impeller material: stainless steel 316
place of work: sewage of dry-dock
We offer for centrifugal pumps and submersible pump for salt water for dry-dock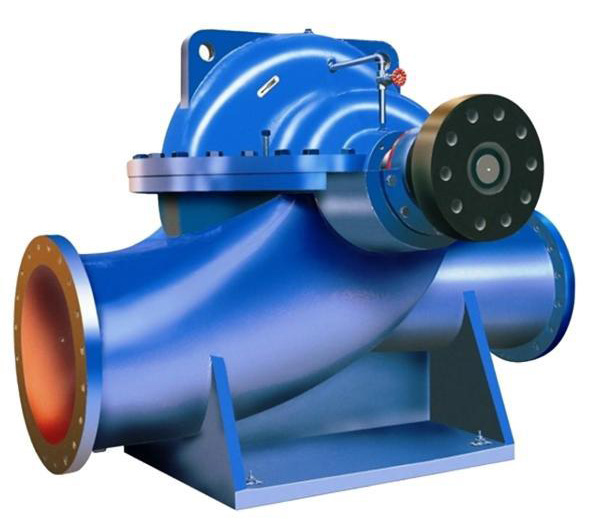 For Portugal customer required data:
Required data: Horizotal Centrifugal pump flow: 4379m3/h @ max head: 25m. We sggested Horizontal split case pump(please check the pictures of the the pump), detailed as bellows:
Rated flow:4430m3/h @head: 21.5m, max head:25m
Power: 355kw
Voltage: 380V 50Hz
355kw Horizontal centrifugal pump introduction
A horizontal split case pump is a unique type of centrifugal pump whose casing is divided into two distinct chambers, which is different from inline or end suction pumps that are assembled with the suction nozzle, discharge nozzle, and casing in one chamber.
Horizontal split case centrifugal pumps are designed with the suction and discharge nozzles in the bottom half of the casing, side by side, while the impeller shaft is positioned between two bearings, one on each side.
The casing can be split vertically or horizontally, relative to the impeller, which gives you either a vertical split case or a horizontal split case pump, respectively. Some manufacturers also offer custom configurations to optimize the pump for specific applications.
This rugged but simple design is particularly suitable for higher flow applications as it reduces thrust loads and allows for operation over a broad range of capacities. With proper application, HSC pumps offer minimal power consumption, low maintenance costs, and extended service life.
---
Post time: 2022-02-14
---