Since its foundation in 1980s in China, Shenlong has been engaged in the manufacture, supply and sales of pumps and related equipment, with submersible pumps being key products. As well as producing general drainage pumps, Shenlong puts great effort into applications for difficult-to-handle liquids, such as corrosive and high temperature liquids and seawater.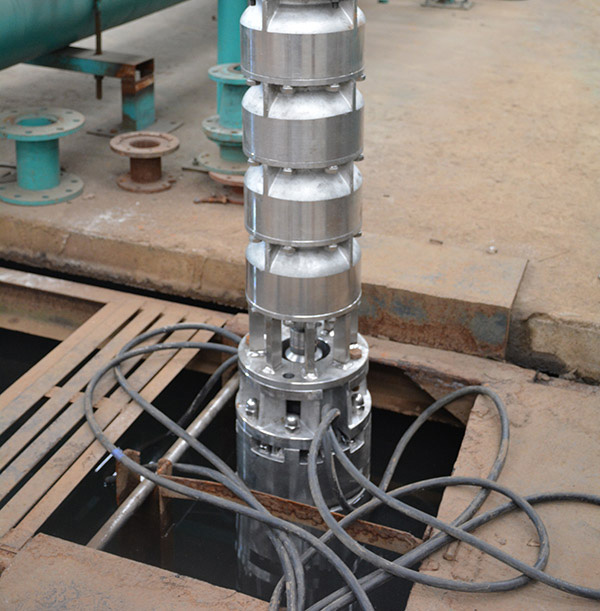 90kw 100m3/hr 130m head submersible pump material:
304 Stainless steel
316 Stainless steel (N) version (DIN/EN 1.4401)
904L (R) version (DIN/EN 1.4539)
The corrosion-resistant pumps use highly corrosion-resistant materials for all parts that are exposed to fluids, including the impeller, pump casing, motor frame, outer cover, strainer stand and flange, so that the pumps are thoroughly protected from corroding.
1) The pump is centrifugal or mixed flow; the water lubricated bearing is adopted;connected with teh motor by rigid coupling.A non-return valve body is arranged at the upper end of the water pump to prevent the working parts from being damaged due to the backflow of water in the water pipe when the electric pump is stopped.
2) The motor is a closed water-filled wet structure.The stator winding of the motor is made of water-resistant polyethylene insulated nylon sheathed multilayer electromagnetic wire.The motor is filled with clean water to cool the motor and lubricate the bearings.
3) Pipe part: It is used to connect the electric pump to hoist it in the machine well and transport the water to the ground.
Because they are made of stainless steel casting, the pumps are resistant to wastewater containing abrasive substances, as well as corrosive liquids. That is, these pumps deliver the durability needed in harsh fields where pumps made of aluminium, stainless steel and cast iron suffer damage in a matter of weeks, if not days. Stainless steel casting considerably improves product reliability, in comparison with stainless steel, in applications involving heavy-duty work. Shenlong's all stainless steel pumps are therefore suitable for service in harsh environments such as mines and quarries, and can cover a wide range of applications.
---
Post time: 2022-02-10
---