Introduction of 11KW Mine Sewage Submersible Pump
The 11kw mine sewage submersible pump is an electric drainage and irrigation equipment that combines a pump and a motor. It has beautiful appearance, simple structure, good sealing performance, stable performance, long life, easy installation and use, and can be continuously operated underwater for a long time. It is widely used in automatic drainage of coal mine shafts, inclined shafts and bottom loose coal slime.
The 11kw mine sewage submersible pump is a built-in electric pump. The water flows through the interlayer of the electric motor, which effectively prolongs the service life of the electric pump; the impeller of the externally-installed electric pump adopts a double-flow channel large-overflow structure, which runs smoothly and has a sewage discharge capacity. Strong, anti-winding, no blocking phenomenon, and has the characteristics of small size, light weight and easy to carry.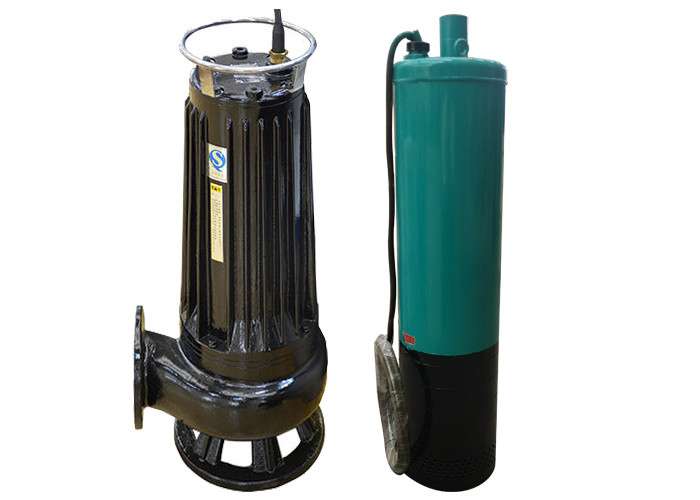 11kw mine sewage submersible pump application:
1. Drainage of underground mining face in coal mines containing the danger of methane or coal dust explosion;
2. Drainage of vertical and inclined shafts in coal mines;
3. The main drainage at the bottom of the mine without water silo;
4. Automatic drainage of coal bunker at the bottom of the main shaft;
5. Automatic drainage of gushing water in old ponds and uninhabited areas;
6. Groundwater discharge containing coal dust, sediment and other small solid particles in underground coal mines;
7. Clear water silo drainage;
8. Disaster relief and emergency drainage;
9. Sewage discharge treatment in urban environmental systems.
---
Post time: 2022-01-18
Previous: 11KW Deep Well Submersible Pump
---